Live webcam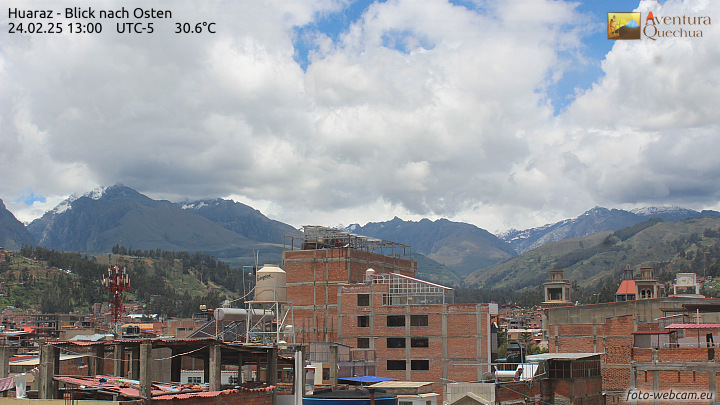 Click on the picture for more!
Live agro-meteorological data at Llupa
Time is in local time (UTC-5h).
Interactive version available here.
Data available for download on acinn-data.
Precipitation along the Huaraz transect
In the plots below the stations are ordered from west to east: see the map in Study Region for the location of the sensors.