If you are participating at the virtual EGU conference this year, come talk to us in Session CL2.8 "Phenology and seasonality in climate change"!
I will present the results of the study I am currently working on, utilizing remote sensing retrievals of vegetation indices to infer information about precipitation variability in the Rio Santa (link to abstract and presentation).
I am looking forward for exiting discussions!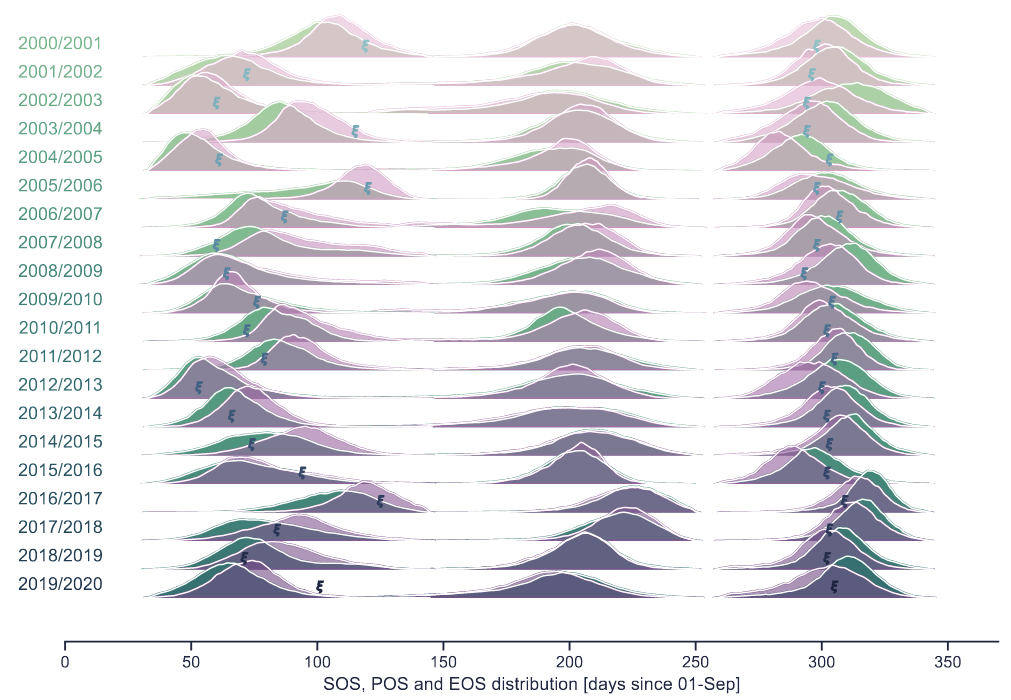 A figure from the study - come to the talk if you want to know more!
---